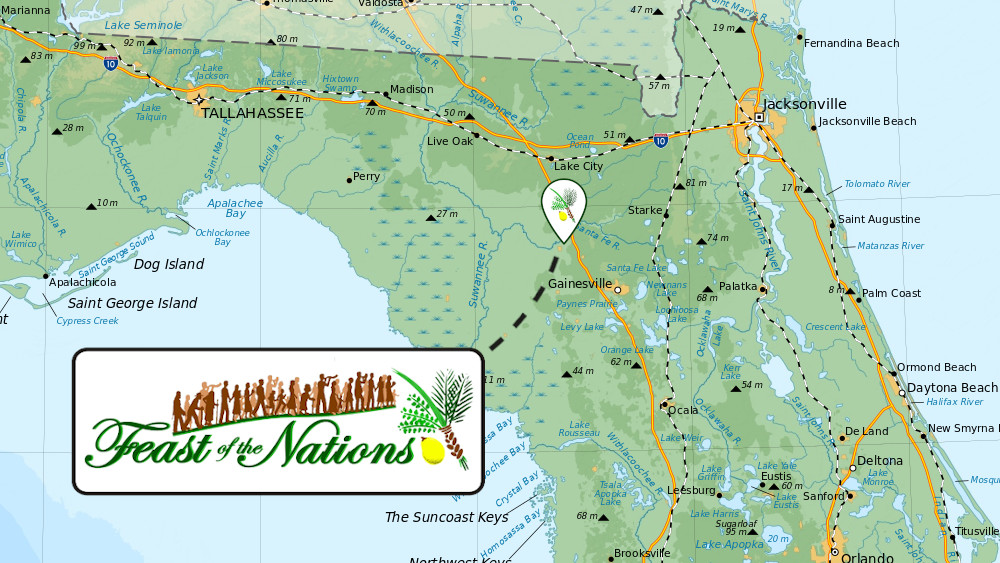 Feast of the Nations Sukkot 2020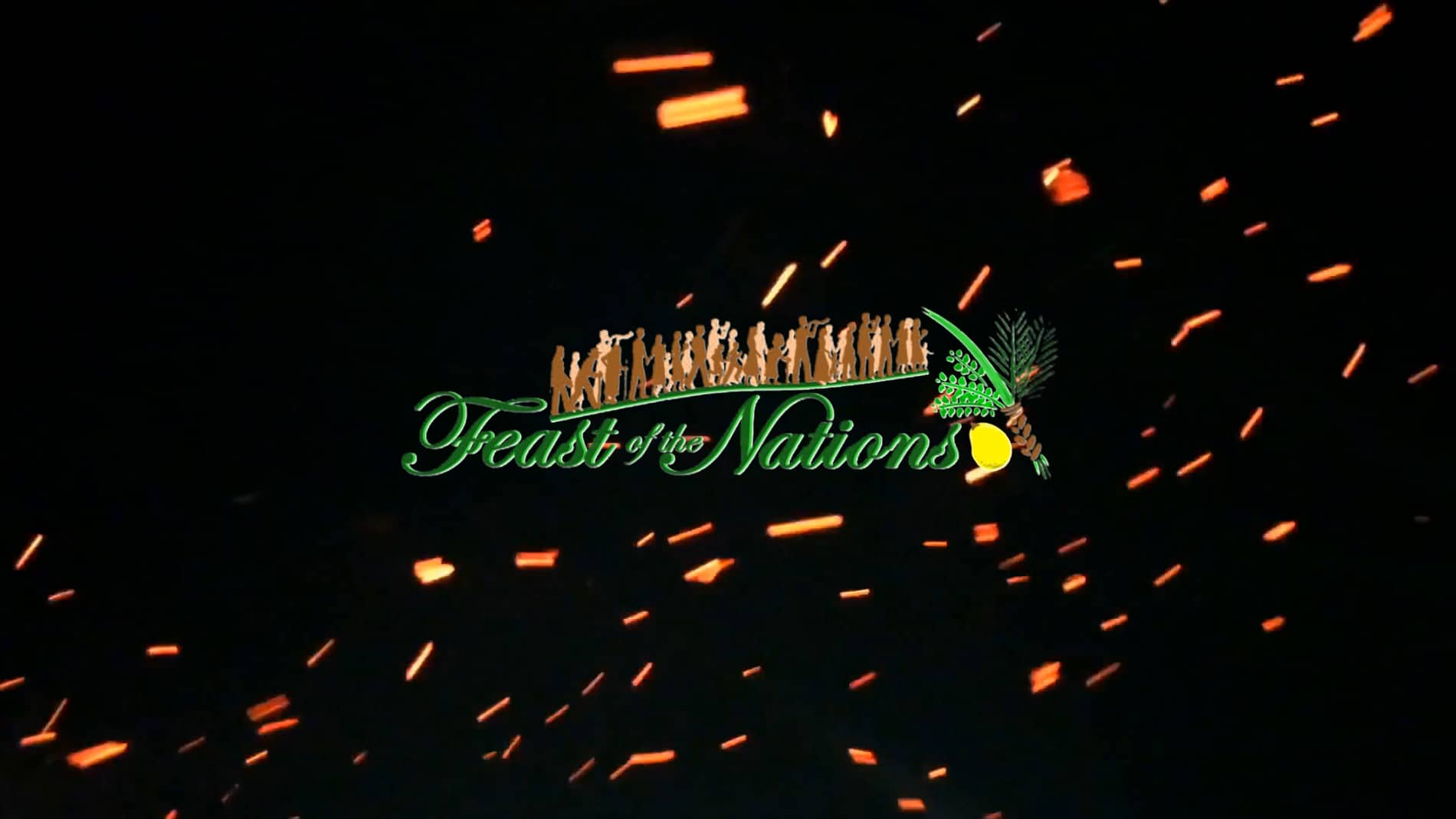 The camp venue is located near the banks of the beautiful Santa Fe River in High Springs, Florida about 25 miles Northwest of Gainesville, Florida.
The Feast of the Nations event will be held for 10 days from October 2nd to October 11th.
All Feast of the Nations events and activities will take place at the campground and with the lodging, meal services, activities and on-site general store with groceries there's really no need to leave once you arrive unless you want to visit the surrounding areas.
All admissions including day use or accommodations need to be registered and arranged prior to the event.
Registration and Use Fee for the Property
This fee is required for all participants.
$49 per person for access to the entire 10 day event.
FREE for children ages 4 and under for the entire 10 day event.
Families of 6 or more will pay a max registration fee of $294.
Pets are not allowed inside anywhere except in tents or RV's. They must be on a leash, in a crate or playpen or tethered and not left unattended for lengthy periods of time. Please clean up after your pets to help keep the grounds sanitary.
Lodging Options
Tent Camping Site ($16/night)
RV Site 30 amp ($35/night)
RV Site 50 amp ($40/night)
Rustic Cabin 1/2 sleeps 5, shared bathroom ($49/night/side)
Rustic Cabin whole sleeps 10, 1 bathroom ($98/night)
Family Chalet sleeps 7, 2bed, 1bath, kitchen ($133/night)
Mini Lodge 4bed, 3bath, lobby, porch, sleeps 20-24 ($317/night)
Lodging can be shared with other participants not to exceed max capacity. No unmarried singles of opposite gender lodging together.
More Lodging Options Information…
Meal Services
2021 Meal information Coming Soon
More Meal Services Information…
Activities
There are many activities to choose from to make the event even more fun and memorable. Some are included and some have a cost associated with them that is not included with Registration.
Event Schedule
In addition to the Sukkot/Sabbath Holy day gatherings, some of the planned events include special speakers, dancing, praise & worship, youth and children events, classes, singles fellowship, movie night, ice cream social and a vendor marketplace.
The event and speaker schedule is still pending and will be posted here when available. If you are subscribed for updates, an email notice will be sent out once the schedule is finalized.
Facility Amenities
The campground has free wifi in proximity to some of the buildings. There are coin laundry facilities on-site. For tent and RV campers there are showers with hot water.
The facility has a large meeting pavilion with lighting and fans as well as an outdoor amphitheater and an indoor meeting area for Sabbath services.
The campground and staff that facilitate it observe the Sabbath and only offer Scripturally clean food items.
Location
Camp Kulaqua
23400 NW 212 Avenue
High Springs, FL 32643
Camp Organizer
Chris Cash
Phone: 863-800-0013
Email Address: shalom@sukkotfotn.org